Post by: Brenda Horrocks ~ UFA Co-Chair


Today we begin a new thread.


(Don't fear...you will still see beautiful adoption photos each Friday rather than on Mondays.)
Each Monday we will introduce you to a Utah child who is in need of a family.
Matching Mondays is special to my heart.

Brad and I became foster parents in 2007 in hopes that someday we would get to adopt. I started searching all the waiting children out of curiosity. My heart became sick by what I saw....hundreds of waiting children. I never understood how many children were in need here in America. I would look at these sites at night after my kids went to bed and I was having my "down time". I ended up losing sleep as I would try to close my eyes all I saw was all of the faces of the children who needed a home, parents and love. I decided to post a few on my blog and then I sent emails to friends. One of my friends said she would post the children on her site too. I decided to call this project "Matching Mondays".

You can also find Matching Mondays at The R House and at my own blog Another Small Adventures.

As I was looking through Utah's waiting children these darling girls stood out to me. Please take a moment and read about them and share their hopes with others.
Katie age 13.
This talkative and engaging young woman is Katie. Good-humored and personable, Katie enjoys being outdoors and going on hikes. Katie is very fond of music and can often be found playing the guitar or singing. She has great aspirations for her future and would one day like to attend college. With empathy for others and a great laugh, Katie can really brighten up your day!
In the eighth grade this year, Katie is performing at grade level in school and would benefit from an academically supportive household. She is currently in counseling, which will need to continue after placement.
If your family can provide Katie with a nurturing and supportive environment, we urge you to inquire. Financial
assistance may be available for
adoption-related services.
Sara age 15.
Sara is one vivacious and personable teen! With a strong commitment to both her school work and her extracurricular activities, she is determined to succeed in all she does. Caring and nurturing, this young woman is a helpful person and communicates effectively with peers and adults. When she's not listening to music or playing soccer, she can be found camping or working out at the gym. Sara enjoys fashion and is incredibly resourceful and independent.
In the eleventh grade this year, Sara is performing well and is on track to graduate. She is currently participating in counseling, which will need to continue after placement.
If your family can provide Sara with a loving, committed, supportive environment, we urge you to inquire. Financial assistance may be available for adoption-related services.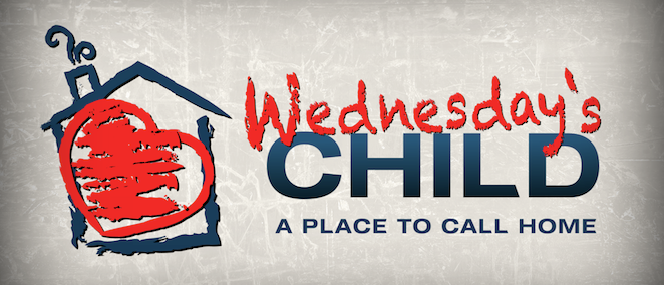 Help celebrate The Adoption Exchange's annual telethon,
A Day for Wednesday's Child.
August 22nd tune into KSL during each newscast.
All funds raised go directly to program services. .96 cents of every dollar goes to help recruit families for over 150 Utah children waiting in foster care.
Tune into KSLon Wednesday August 22nd during each newscast.
Go to KSL's website for more information!
Thanks KSL for supporting Utah's children!